Mobile Sentiment Analysis
Turn User Reviews Into Actionable Insight
Mobile Sentiment Analysis is the only user sentiment tool that continuously crawls more than half of a billion user reviews and star ratings from app stores around the world. With a suite of tools, Mobile Sentiment Analysis distills app store noise into actionable intelligence that drives quicker, more informed decisions.
Search for your company's app here: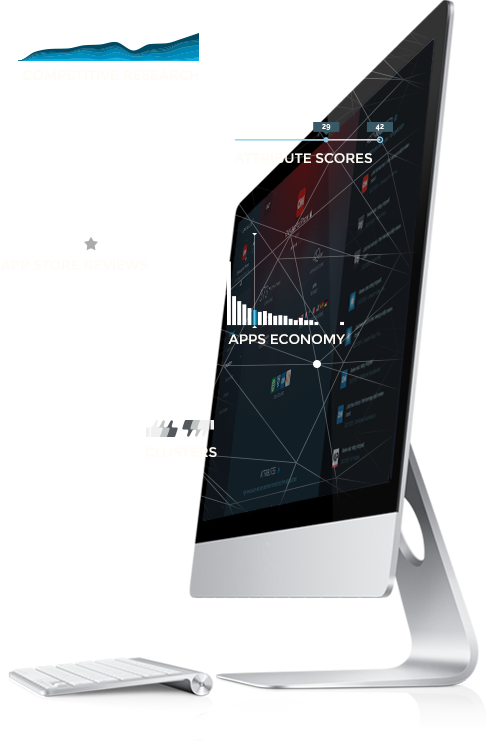 Competitive Research

Yours vs. Theirs

Mobile Sentiment Analysis features competitive benchmarking, comparative analysis and more to provide an accurate gauge of how your apps are perceived by users and performing in the apps economy. It all starts with your Applause Score, a 0-100 number that weights attributes from the user reviews of your apps against the rest of the app store, letting you know how you stack up.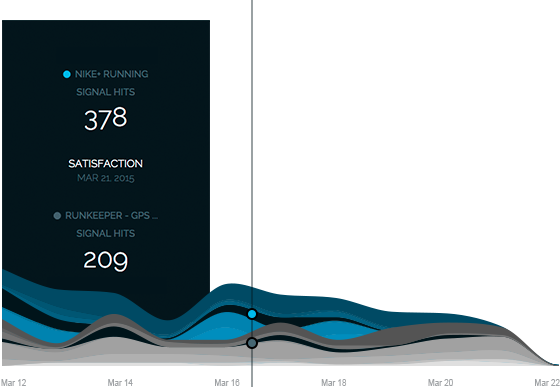 Attribute Scores

What's Working,
What's Not?
Clusters

Similar Reviews
Grouped Together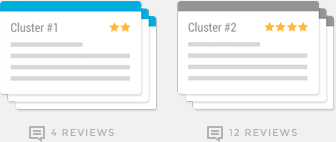 Listen To The Voice Of Your Customers
Download the Free Whitepaper
Discover how to improve your customer experience with Mobile Sentiment Analysis.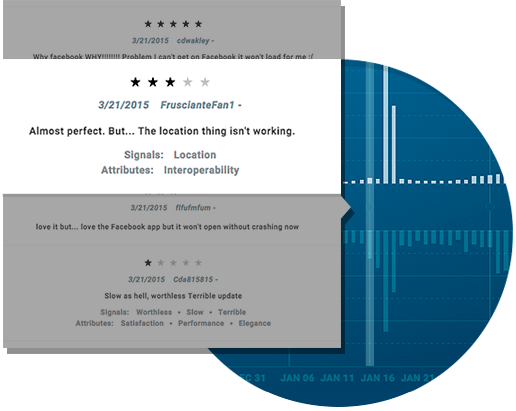 App Store Reviews

Dive Into Your Reviews

Instantly search the app store reviews using your own keywords or the signals we've created for you. You can also create custom attributes to score your apps and the competition against. You'll always know what users are thinking when you peek at their sentiment.
Apps Economy

Understand The World Around You

With views into the entire apps economy, you'll understand how your app is perceived by users as well as important trends in the app stores to help you stay ahead of the competition.