Ln
Localization Testing
Localization testing, on location, by locals, in your target markets is the best way to ensure your website, app, or connected device is intuitive, understandable and correct for the people who will actually use it. With Applause, you can be sure that formatting, language, characters, idioms and other cultural factors will all be tested by an expert local audience.
How It Works
Leveraging our global community of professional testers around the world, Applause is in the perfect position to test your website or app for proper localization just about anywhere.
Test with native speakers, on location and immersed in the culture. You'll be surprised by the issues native users will find – from Terms & Conditions that didn't translate correctly to colors that have a cultural connotation you didn't anticipate.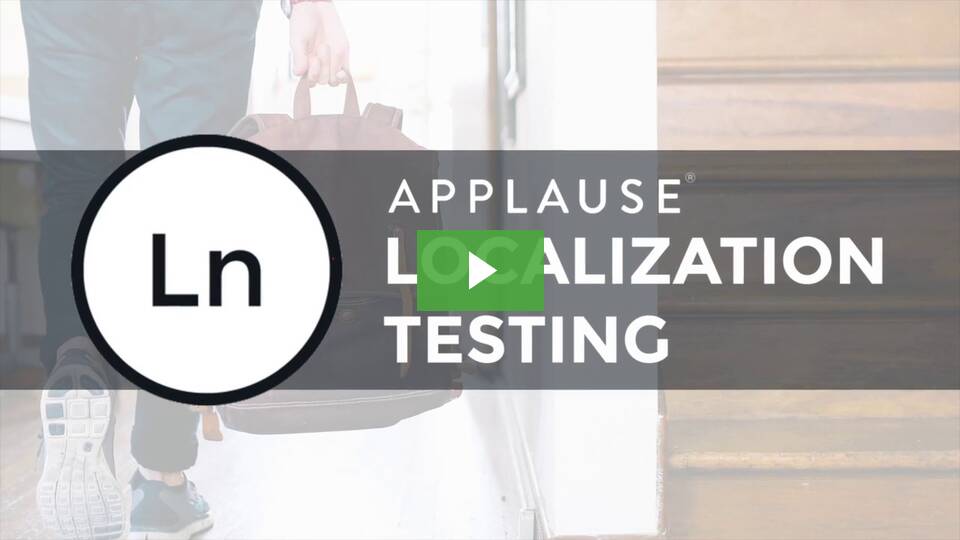 5 ways to revolutionize your software testing
Internationalization Testing
Learn innovative software testing strategies with QA master Dr. James Whittaker
What You Get
When you tap into our global community, you'll get the perfect professional testers to match your localization requirements. From Alaska to Auckland, and anywhere in between, Applause has you covered.
Participants Where You Need Them

Testing a digital experience in the US when it's intended for users in Germany doesn't do much good. Applause connects you with testers on-location in the markets your business is targeting.

Peace of Mind

Translation services don't always get it right. A native tester will be able to tell you if the phrases, symbols, language and formatting is correct and will make sense to your customers, wherever they are.
What It Costs
Getting started with Applause is more affordable than you may think. Contact us to discover how Applause can help you test your localization efforts.
"Localization is a very complex task. There's a lot of room for error. You have to make sure the translations are accurate and contextual. Since none of our staff were located in Germany, France and many other countries where we were offering our products at the time, uTest was an ideal solution."
© Copyright 2017 Applause App Quality, Inc. | 100 Pennsylvania Ave., Framingham, MA 01701