Winning Apps Understand
360° App Quality™
Applause equips you with the app quality tools & services you need to launch web, mobile & wearable apps that win.
Estimate Pricing
Learn More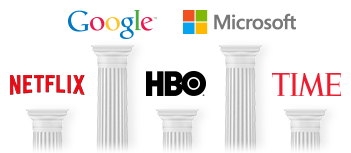 The World's Leading Enterprises Use Applause To Win
Winning apps test in the wild.
Testing beyond the QA lab – with real professional testers, on real devices, under real-world conditions – ensures your web & mobile apps work every time, everywhere, for every user.
Learn About Applause In-The-Wild Testing
You May Also Like
Ensure your apps work in the real world, every where, everytime.
Winning apps listen to what users are saying.
Every minute, hundreds more app reviews are posted to the app stores. Applause Analytics crawls every one of them and synthesizes this mountain of data into actionable intelligence.
Learn About Applause Analytics
Have a mobile app?
360° app quality™ starts by listening to what users are saying. Search by your iOS or Android app name or company name:
Winning apps uncover issues in real time.
The Applause SDK lets you distribute new builds, pinpoint the root cause of crashes, and get more diagnostic bug reports & user feedback.
Learn About The Applause SDK
German?
Visit the website of our European Headquarter in Berlin
www.applause.de